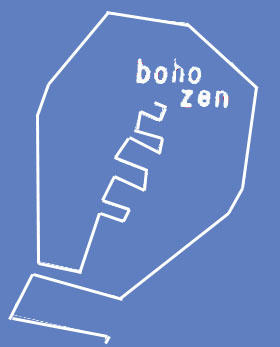 BOHO ZEN PREPPING FOR LIVE DATES

Cleveland, Ohio (December 2004) - Boho Zen's performing lineup is taking shape, and the Zensters are rehearsing for live dates in Northeast Ohio beginning in 2005.
Joining drummer Bob Walker and guitarist Howard Fencl are long-time friend and monster guitarist Ken Cali (Wild Horses, Pieces of Eight, BFD Blues Band) and multi-talented multi-instrumentalist, multi-bassist Don Day (former Blues on Purpose).
The Winchester Club in Lakewood, Ohio has invited the Zensters to debut material from their new EP, "Release Me," at the hall. The band is prepping a set of material spanning their four self-releases, as well as a couple of chestunuts from their 80's band, PZB!
Details on dates to follow!

credits | order a CD | links | contact | downloads